ANT ACCESSORIES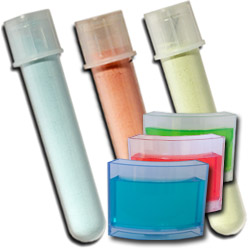 Ant Gel Refill Kit
This crystal clear ant gel is specially formulated to nourish your ants as they construct an elaborate path of tunnels. You can refill a previous gel ant farm, or create your own. For a fraction of the cost of a new gel ant habitat, you can enjoy an existing ant farm over and over again. Choose from 3 Colors -
Original Blue
,
Red
, and
Green
. Creates Approximately 1.5 cups of gel.
Price: $8.50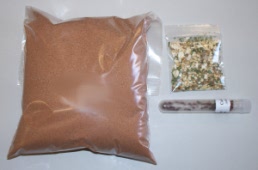 Ant Colony Rejuvination Kit
Restock your ant habitat with this refill kit. Includes a Bag of Sand (large enough for most habitats), Ant Food, and a Fresh Supply of Harvester Ants. Everything you need to get your ant habitat running again.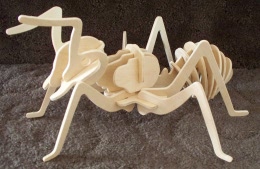 3D Worker Ant Puzzle
Build a Giant Worker Ant! This puzzle is 21 pieces which you fit together to build your own 10 Inch Worker Ant. Paint it any color you like. Makes a cool display sculpture and a great craft project for the young entomoligist. For Ages 5 and up. Price: $7.95.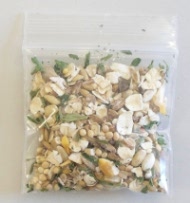 Packet of Ant Food
A mixture of Grains, Seeds, Sugar, and Parsley for your ants. Price: $1.50.
Note: Ants in Gel Ant Habitats do not need food or water. They get their nutrition from the gel.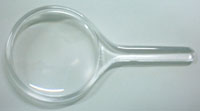 Magnifying Glass
If your Ant Habitat does not come with a Magnifying Glass this one will help you study your ants up close. Price: $4.95
---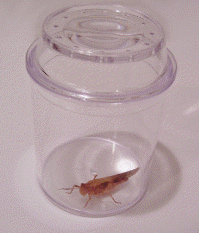 See-Through Bug Jar
Capture bugs and study them with this handy see-through bug jar. The magnifying lid allows for a closer view of the subject. You can study the bugs safely from underneath and from all sides. The bug jar is about 3 inches tall with airholes in the lid. Great for the young entomologist. Price: $5.95

Suction Pipet "Water Dropper"
A Pipet is useful for wetting sand and giving water to your ants. Just a few drops every day is all they need. Price: $0.75
Ordering Information
For Secure Online Orders add items to your online Shopping Cart. For Mail or Fax orders you may print out an order form at: Order Form Page. For U.S. residents we have a Toll Free Phone#: 877-864-2207. For International Calls our phone # is: 435-635-9005.